Contributing to our community
Fremantle Ports offers many opportunities for the community to enjoy free family entertainment at events such as the arrival and departure of famous cruise liners, visiting naval and research vessels, and the popular annual Fremantle Ports Maritime Day. In addition, we provide some in-kind and monetary sponsorships and partnerships.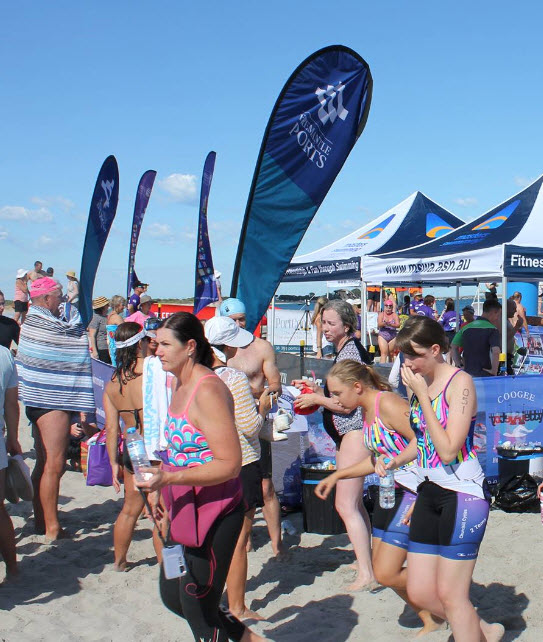 Sponsorships
We contribute to a broad range of community and education projects, with monetary and in-kind sponsorship of a wide range of community organisations in the Fremantle, Cockburn and Kwinana-Rockingham areas. The support reflects Fremantle Ports' priorities and values.
We are interested in supporting these types of projects:
educational programs or projects, particularly on a maritime theme
youth leadership programs or initiatives aimed at giving young people opportunities for self-development
environmental projects
arts and cultural projects with a local community focus.
Preference will be given to projects and initiatives that:
benefit the local community in the general port area (Inner Harbour at Fremantle and Outer Harbour at Kwinana)
reflect Fremantle Ports' values and objectives
reflect community/stakeholder priorities in relation to the Port of Fremantle (e.g. caring for the environment)
provide appropriate opportunities for recognition of Fremantle Ports' support and corporate citizenship.
We receive many requests for sponsorship each year and, unfortunately, we cannot support every application. Sponsorship requests received are evaluated monthly. Please note that we don't provide funding for travel, accommodation, office running costs, capital works or individual pursuits, such as sporting events or sporting apparel.
To apply for sponsorship for your event, project or initiative, you need to submit a completed Sponsorship Request Form.
Fremantle
Collapse and expand this accordion
Kwinana
Collapse and expand this accordion
Rockingham
Collapse and expand this accordion
Cockburn
Collapse and expand this accordion
Environment projects
Collapse and expand this accordion
In-kind sponsorship
Collapse and expand this accordion
Community partnerships
Collapse and expand this accordion
Youth education
Collapse and expand this accordion
Find out how you can explore the port or get ferry and cruise info...