As well as its contribution to Western Australia's economic life, the Port of Fremantle has had a vital wartime role.
During times of hostilities, the harbour and its facilities have accommodated scores of Australian and allied naval vessels on active service ‑ battle ships and troop transports, hospital ships and support vessels, including many passenger ships and commercial vessels seconded to the war effort.
Among the famous visitors to pass through Fremantle during the Second World War were the massive liners Queen Mary and Queen Elizabeth in the role of troop carriers. However, because of their size neither of these ships could take up a berth in the Inner Harbour, and anchored instead in Gage Roads.
Other well-known ships used in the troop transport role were the liners Strathaird, Strathnaver, Orford, Orion, Orcades and Otranto. There were many more.
Interstate passenger vessels such as the Kanimbla, Manoora and Westralia were also requisitioned for war service.
Boom defences were placed in operation in December 1940 as a security measure to control shipping movements, and anti-aircraft installations were established around the harbour to guard the port against any enemy air attacks.
Fremantle had a key role as the largest submarine base in the South Hemisphere during the Second World War. The first United States submarines arrived at Fremantle in 1942, and over the next three years, the port accommodated more than 170 submarines from the United States, British and Dutch navies.
A submarine repair facility was established by the United States Navy on North Quay in 1943, and today, the remnants of the support structures of the anti-submarine boom at the entrance to the harbour can still be seen on the North and South moles.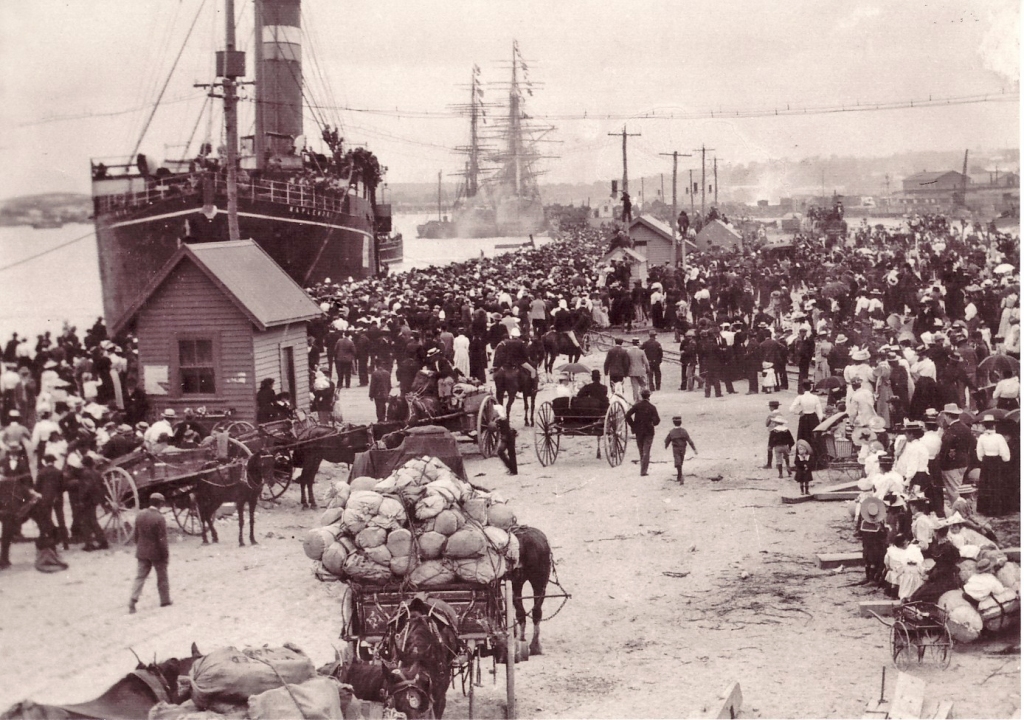 1900 Boer War departure
This is the description
1945 HMS Adamant and submarines
Find out how you can explore the port or get ferry and cruise info...