Fremantle Ports is the strategic manager of the Port of Fremantle.
Fremantle Ports is the registered business name of the Fremantle Port Authority, a Western Australian Government trading enterprise under the Port Authorities Act 1999 and Port Authorities Regulations 2001.
Fremantle Ports' governing body is a board of directors appointed by and responsible to the Minister for Transport. The Board sets the strategic direction of Fremantle Ports, agrees on goals for management and monitors the achievement of those goals. The Chief Executive Officer is appointed by the Board and is responsible for day-to-day management.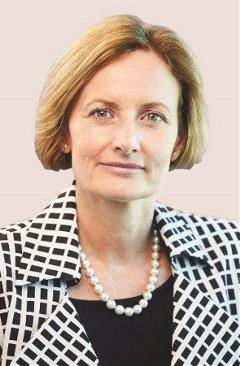 Chair: Jill Hoffmann
Jill Hoffmann was appointed to the Board in May 2011, was Chair of the Audit and Risk Committee (July 2014 to June 2018) and appointed Chair of the Board in July 2018. Jill also holds the role of Senior Vice President, Energy and Marketing Strategy at Woodside Energy Ltd. Her previous executive roles at Woodside include Senior Vice President Marketing & Trading, Vice President Commercial and Vice President Environment and Heritage. Jill has extensive and broad executive experience, as well as former directorships, primarily in the oil and gas industry in the United Kingdom and Australia. Jill has a Bachelor of Business Studies, a Masters of Business Administration and is a Fellow of the Australian Institute of Company Directors.
Deputy Chair: Helen Cook
Helen Cook, who joined the Board as Deputy Chair in July 2014, was National Partner in charge of KPMG's Energy and Natural Resources Group and a leader in KPMG's Asian Mining group until December 2013. She is currently Director of the Minerals Research Institute WA, Non-Executive Director of RAC Holdings Pty Ltd and RAC Finance Ltd, a member of the University of Western Australia's Mining Energy and Natural Resources Law Advisory Board, a Councillor of the National Gallery of Australia, Director of the Cruthers Art Foundation and Chair of the Chamber of Arts and Culture WA. She is also Councillor of the Australian Institute of Directors (WA) and a member of the Major Performing Arts Panel of the Australia Council. Helen is past Chair of the Art Gallery of Western Australia, Director of the Perth Theatre Trust and has held board positions in key not-for-profit organisations for 20 years.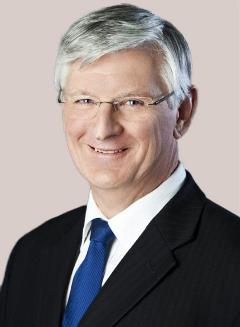 Kim Horne, AM
Kim Horne, appointed to the Board in February 2018, has worked here and internationally as a senior executive in the mining industry for Alcoa for almost 45 years. He has extensive history in industry groups, non-profit and government organisations in non-executive roles. Kim has chaired boards for privately owned transport and mining contracting companies. He has previously served on the Esperance Port Authority and is currently the Deputy Chair of Synergy. Kim is a graduate of the University of Western Australia's management education program and has completed numerous courses in most aspects of business management.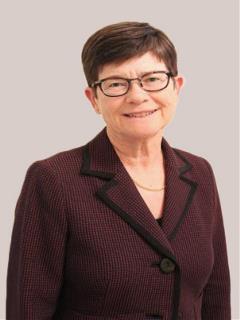 Carmel McLure, AC, QC
Carmel McLure, AC, QC, appointed to the Board in February 2018, is the former President of the Court of Appeal of the Supreme Court of WA, with 16 years of experience on the bench and more than 30 years in the law. A graduate of UWA and Oxford, she served as Private Secretary to the Commonwealth Attorney General before joining a corporate law firm, becoming a partner in 1984. In 1995, she went to the independent bar and was appointed Queen's Counsel in 1997. Carmel is a member of the Ralph and Patricia Sarich Neuroscience Research Institute Advisory Board and has previously served on the Governing Council of the Judicial Council of Australia, the Rhodes Scholarship Selection Panel, the WA Academy of Performing Arts and as President of the Friends of the Art Gallery of WA. She was appointed a Companion of the Order of Australia in 2016.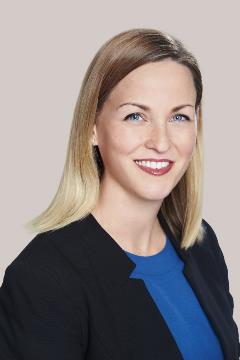 Karlie Mucjanko
Karlie Mucjanko, appointed to the Board in February 2018, is an experienced Company Executive specialising in strategic communications and government and stakeholder relations. She has managed large-scale complex stakeholder relationships, corporate reputations and communications across a range of industries, including agriculture, processing, fertiliser, regional development, transport and infrastructure. Karlie had almost 20 years of experience spanning industry advocacy, publishing and research and development before joining Australia's largest agribusiness, the CBH Group where she spent almost a decade as General Manager Grower and External Relations. Karlie is currently the Deputy Chair of the Western Australian Regional Development Trust and serves as a Board member of the Guildford Grammar School Foundation. She holds a Bachelor of Arts and a Masters of Business Administration (Executive) and is a member of the Australian Institute of Company Directors.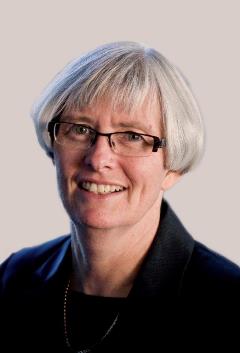 Anne Nolan
Anne Nolan, appointed to the Board in February 2018, is Director General of the Department of Finance, WA. Anne has had extensive experience leading and developing public sector agencies which have had a focus on economic and financial matters. She has had responsibility for areas as diverse as industry and resource development, economic and tax policy, energy policy, economic forecasting, intergovernmental relations, infrastructure and public administration. Previous positions include: Director General, Department of State Development; Deputy Director General, Department of the Premier and Cabinet; Coordinator of Energy; and Executive Director (Economics), Department of Treasury. Anne is currently Adjunct Professor of Economics at the University of Western Australia, a board member of the Western Australian Symphony Orchestra and UWA Business School, and a member of Chief Executive Women.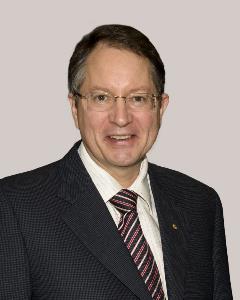 Professor John Yovich, AM
John Yovich was appointed to the Board in July 2018. John has extensive chief executive and director experience. John is Managing Director of the Western Australian Turf Club and a Council member of the Royal Institution of Australia. He was Vice Chancellor and President of Murdoch University from 2002-11 and prior to this was Executive Dean of Murdoch University's Division of Veterinary and Biomedical Sciences. His previous Board roles include the National Rural Industries Research and Development Corporation, Deputy Chair of the Western Australian Totalisator Agency, the Racecourse Development Trust WA, Racing and Wagering Western Australia, the Australian Science Media Centre, the Australian-American Fulbright Commission (AAFC), IDP Education Australia and the Business-Industry-Higher Education Collaboration Council. John was awarded a Centenary Medal in 2001 for service through veterinary science and university administration and Member of Order of Australia in 2006 for service to tertiary education, veterinary science and the community. John has international specialist veterinary qualifications.
Executive Management Team
Chris Leatt-Hayter
Chief Executive Officer

Chris Leatt-Hayter, who joined Fremantle Ports in 1992, has tertiary qualifications in economics. He previously worked at the State Treasury and Department of Transport and has wide-ranging experience in transport policy development, contract negotiations, economic and financial evaluation and business development planning. Chris was appointed to the position of CEO in December 2008 after serving 13 years as General Manager Strategic and Commercial Development. He has played a major role in planning for the future growth of the port so it can effectively fulfil its role of trade facilitation. He was also involved in the commercialisation of Fremantle Ports' operations to achieve a more commercial orientation and customer-focused approach. Chris is currently a Deputy Chairman of Ports Australia, Chairman of the West Australian Motor Industry Foundation and a member of the Freight and Logistics Council of Western Australia. Chris is also a member of the Chartered Institute of Logistics and Transport, Australian Institute of Management and a Graduate Member of the Australian Institute of Company Directors.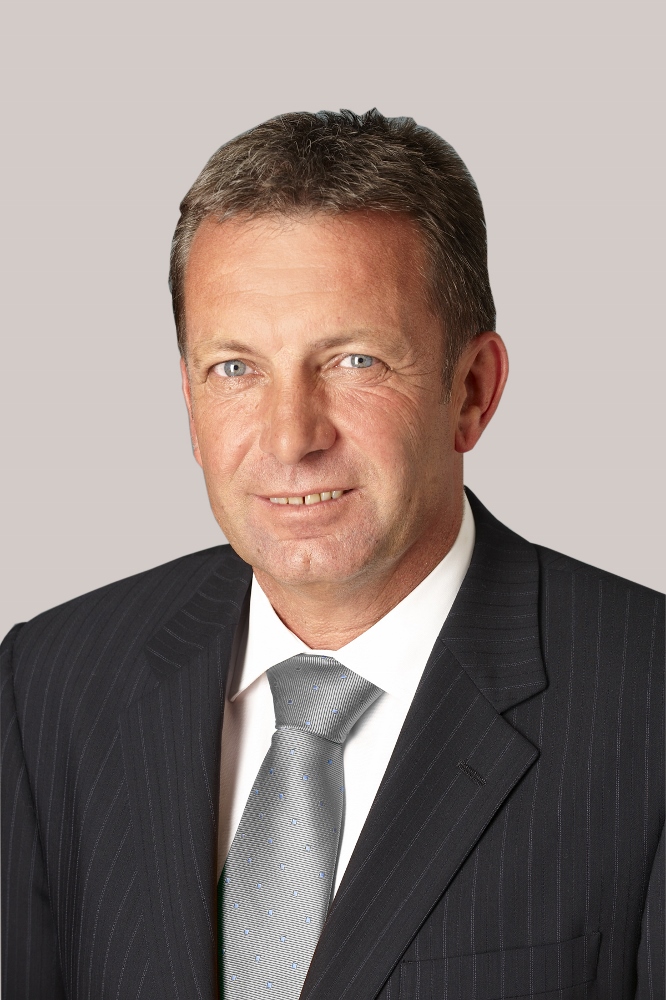 Tanvi Haria
Chief Finance Officer and General Manager Commercial and Corporate Services

Tanvi Haria was appointed as Chief Finance Officer (CFO), member of the Executive Team and Secretary to the Board of Directors in 2013. Tanvi joined Fremantle Ports in 1998 and prior to her appointment as CFO and General Manager Commercial and Corporate Services, held the position of Manager Finance at Fremantle Ports. She has more than 25 years of broad business experience in strategy, corporate governance and commercial and financial management gained in a variety of industries. Tanvi has tertiary qualifications in business and accounting, is a Fellow of CPA Australia and a member of the Australian Institute of Company Directors. She is a strong advocate of philanthropy and was a member of the Princess Margaret Hospital Foundation inaugural Emerging Leaders in Philanthropy program. Tanvi is a Councillor of the CPA Australia WA Divisional Council and a Board member of Muscular Dystrophy WA.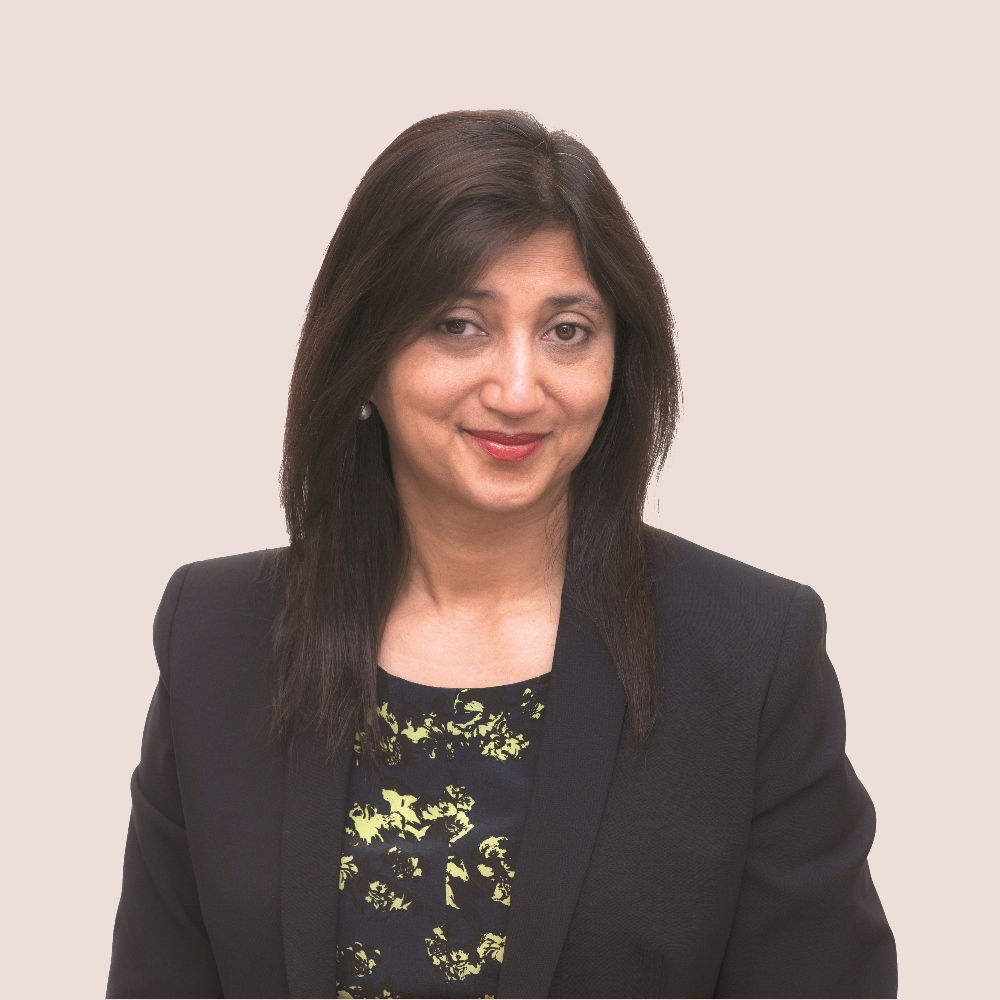 Sean Craig
Acting General Manager Business Development and Risk Management
Sean joined Fremantle Ports in 2008 and, prior to his current position, held various roles, including responsibility for the development of the organisation's strategic asset management capability, several commercial projects, preparing the organisation for the previously proposed privatisation, and organisational strategic planning. Sean has specialised in ports management for the past 15 years, with previous roles in both the public and private sector in Queensland and Western Australia. Sean has tertiary qualifications in engineering, natural resource management, economics and finance, and business administration. He is a graduate member of the Australian Institute of Company Directors.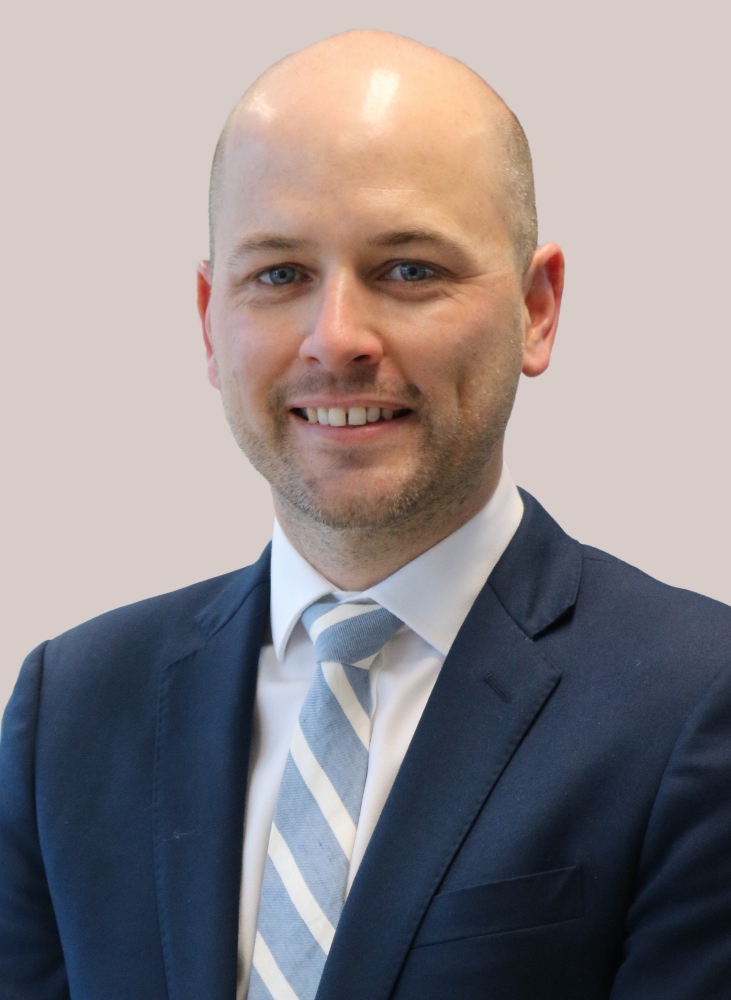 Vacant
General Manager Asset and Infrastructure Management
Captain Allan Gray
Harbour Master and General Manager Port Operations
Captain Allan Gray has held the position of Harbour Master since September 2008, having previously served for two years as Deputy Harbour Master. Captain Gray is a skilled mariner whose 20 years at sea included extensive experience in container and tanker shipping. His shore-based career included shipping management, marine incident management, and maritime systems development. He is a past Federal Master of the Company of Master Mariners of Australia, President of the International Harbour Masters' Association and a Board member of the Australian Maritime College.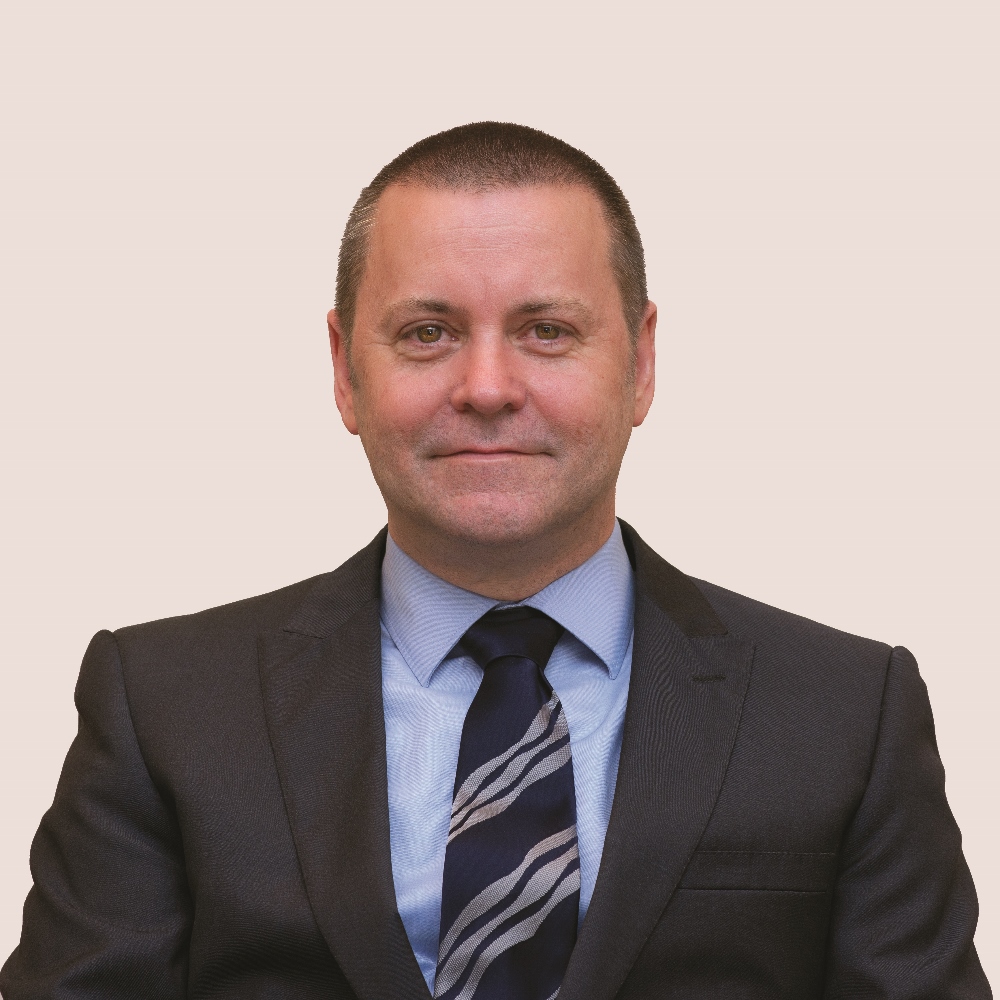 Fremantle Ports' Vision and Mission statements
Our Vision

To be Australia's best maritime gateway.
Our mission

To create value by providing safe, reliable, efficient and competitive access to global markets.
Find out how you can explore the port or get ferry and cruise info...