Port Trade - Past and present
Major imports through the port in the early years of its history were manufactured goods, food products and some raw materials such as coal.
Fisheries products, sandalwood and other timbers, wool, gold and later wheat were the major exports, but for many years, obtaining sufficient cargoes to backload the ships was a problem.
Today, East and South East Asia, including Japan, are the major trading regions for Fremantle overall. About 61 per cent of total trade through Fremantle Port in 2017-18 was with this part of the world.
Other principal areas of trade through Fremantle include the Middle East, other Australian States, UK and Western Europe, Southern Asia (including India and Pakistan) and the South Pacific (including New Zealand, Papua New Guinea, Fiji and other islands).
The major exports by commodity are grain (wheat, malt, lupins, canola, oats and barley), alumina, petroleum and bauxite. Major imports are petroleum, fertilisers, caustic soda, cement clinker and sulphur.
Container trade in 2017-18 totalled 769,686 twenty-foot equivalent units. Our major trading partners for container trade are China, Australia (coastal trade), Japan, Malaysia, Thailand, South Korea, Indonesia, India, Singapore and Vietnam.
Sandalwood trade
In the early years of Fremantle Port's history, sandalwood was an important trade.
The highly aromatic wood was in demand in Asia for incense sticks, and the first shipment of four tonnes from Fremantle was made in 1845.
Within three years, sandalwood exports had risen to 1335 tonnes, earning about 45 per cent of the colony's export income. The principal markets were Singapore and China.
The York and Toodyay areas were among the early sources of supply, and before the introduction of rail transport, the sandalwood was imported by horse and bullock teams. Some of the buyers took delivery in Guildford and sent the timber by river to Fremantle for shipment.
The opening of the Eastern Goldfields railway later gave sandalwood pullers access to further resources in the agricultural and goldfields areas.
Sandalwood, sometimes referred to as 'liquid gold' because of the high prices it can fetch in Asia, is still exported from Fremantle Port, but the industry is carefully managed to conserve the resource.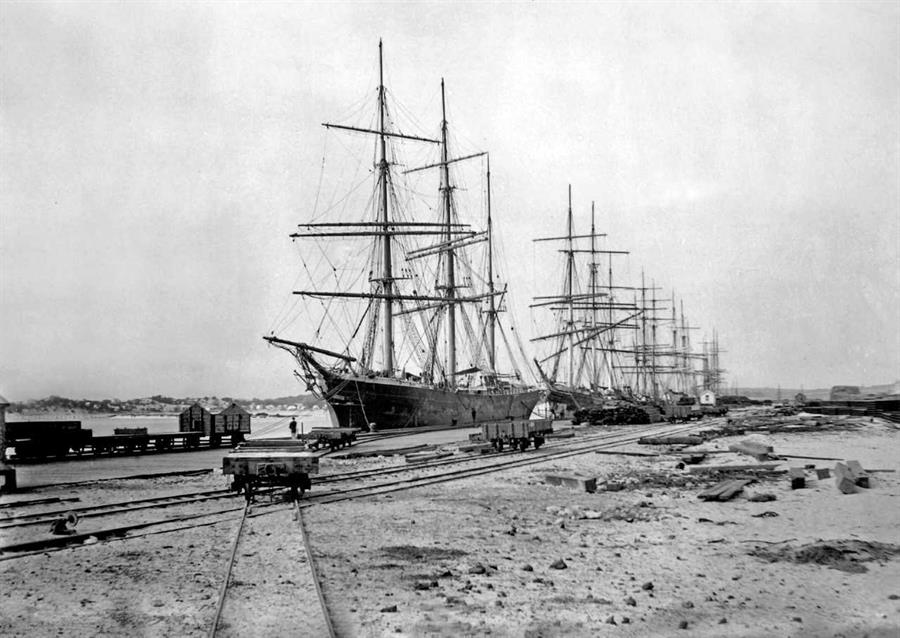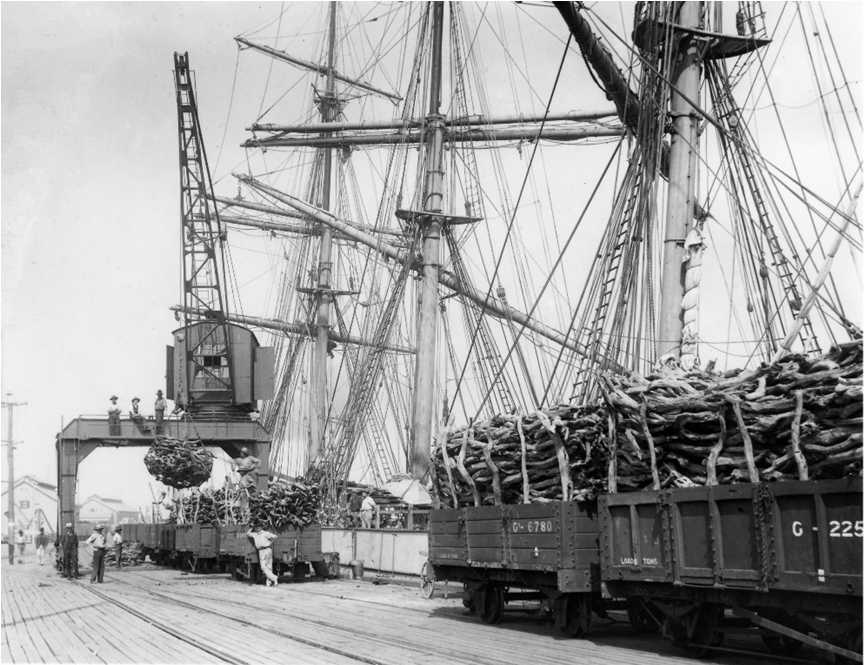 Find out how you can explore the port or get ferry and cruise info...